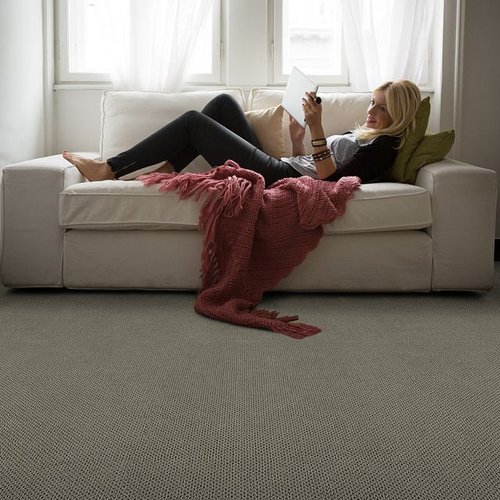 The rise of international design philosophies are shifting cultural perspectives of the home - focusing on comfort, authenticity and a worry-free experience. These trends go beyond design and decor, emphasize easy living, having just enough and sparking joy in our homes and our lives.

The Danish lifestyle term hygge (pronounced 'hoo-gah') —is a name for the art of "creating a warm atmosphere and enjoying the good things in life with good people." The term has become popular recently and has created a movement of sorts. It centers on living authentically - focusing on the experience rather than lavish purchases.

Another Nordic term, lagom, means "not too much, not too little — just enough." The philosophies pair nicely with the concept of slow living. The design shift toward more casual spaces that exude comfort and personal detail may be a response to the fast pace of our technology-driven lives. Slow living allows people to step back and start enjoying life and all of the small moments. The concept is shifting our views on food, spending and how we live.

Marie Kondo's book, "The Life Changing Magic of Tidying Up," is changing homes—and lives—on a global scale. Her tips for organizing every space of the home and her advice to only keep "necessary" items that may bring you joy make this the perfect guide for those who aim to simplify their life.

In the quest for more authentic living, homeowners are turning to more pleasing palettes and surrounding themselves with sentiment and meaning. Of course, it's important to build comfort from the ground up, starting with the floor.

Hardwood floors are always desirable because they are viewed as an heirloom statement and a symbol of true craftsmanship, when paired with rugs, we often see people select options with thicker yarn and loop for comfort.

As comfort is a key component in these design trends, carpet is a natural fit. Soft fabrics like chenilles and cottons are often used as texture and to soften these design approaches. Caress Carpet by Shaw Floors is known for unparalleled softness and numerous color and pattern options. A luxurious addition for a more comfortable home.

To meet the worry-free aspect of modern lifestyles, Shaw Floors developed Bellera high-performance carpet. Bellera is thoughtfully designed to be easy to clean, to look new longer, and to protect the subfloor. Easy to live with. Easy to look at. Easy to care for.

Slowing the pace has allowed consumers to be more intentional - to really think about the design and how it can reflect their own lives. People are looking at options and considering the outcome. It's a much more measured approach to decision making - and overall design.